Our Blog
Come Behind the Scenes – a weekly insight into the Museum world!
Mystery Object Jan19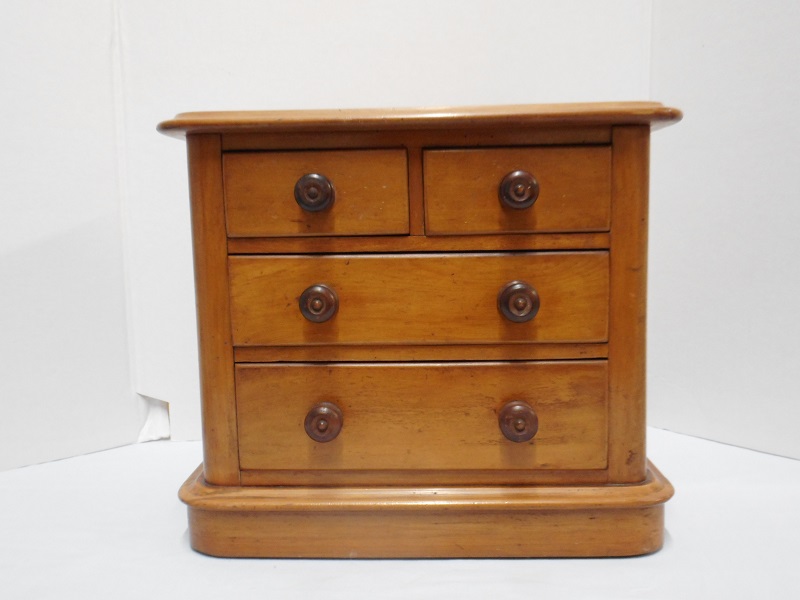 Miniature Chest of Drawers – 1987.001.05
This miniature chest of drawers caught the eye of our collection assistants so we did a little more research on the owner.
The provenance that was recorded for these drawers was in itself very exciting and then what we discovered about the owner added more to the object.
For us in the Museum every object tells us a story and without that story the object is just that, an object.
So now to the drawers …. 133 years ago, St. Mathews church on Hobson Street, Auckland, was demolished. Miss Pearl Dawson's father was a choir member and he was determined to be the last person married in the church. A man was married the night before, but Mr Dawson married his wife Elizabeth (nee Lee) as the church was being pulled down. Mr Dawson was the last to be married and he received a piece of wood from the pews from which he built the miniature chest of drawers. Its drawers were also lined with velvet. Pearl Dawson kept her hockey referee badges in the drawers.
Pearl Howard Dawson was born on 29 April 1887 in Auckland to Elizabeth Annie lee and her husband, Walter Howard Dawson. Named Minnie Pearl Lalah at birth, in 1966 she changed her name by deed poll to Pearl Howard Dawson. In 1920 she obtained a diploma in veterinary science through an American correspondence course as there was no formal training in New Zealand.
Pearl was also the first women veterinarian in New Zealand and also among the founders of the Women's Hockey and Cricket association in Auckland and the responsibility of acquiring the Women's Hockey and Cricket Field. Pearl was a foundation member of the Referee Association.
Pearl was known as a straight-talking woman 'of very decided views'. At the time of the 1931 Hawke's Bay earthquake she loaded up her Model T Ford with veterinary supplies and drove down to tend the homeless pets.
Pearl died at Selwyn Village in Auckland on 16 May 1987, shortly after her 100th birthday.
To find out more on Pearl please follow this link https://teara.govt.nz/en/biographies/5d11/dawson-pearl-howard. To view or research more information please contact the Museum.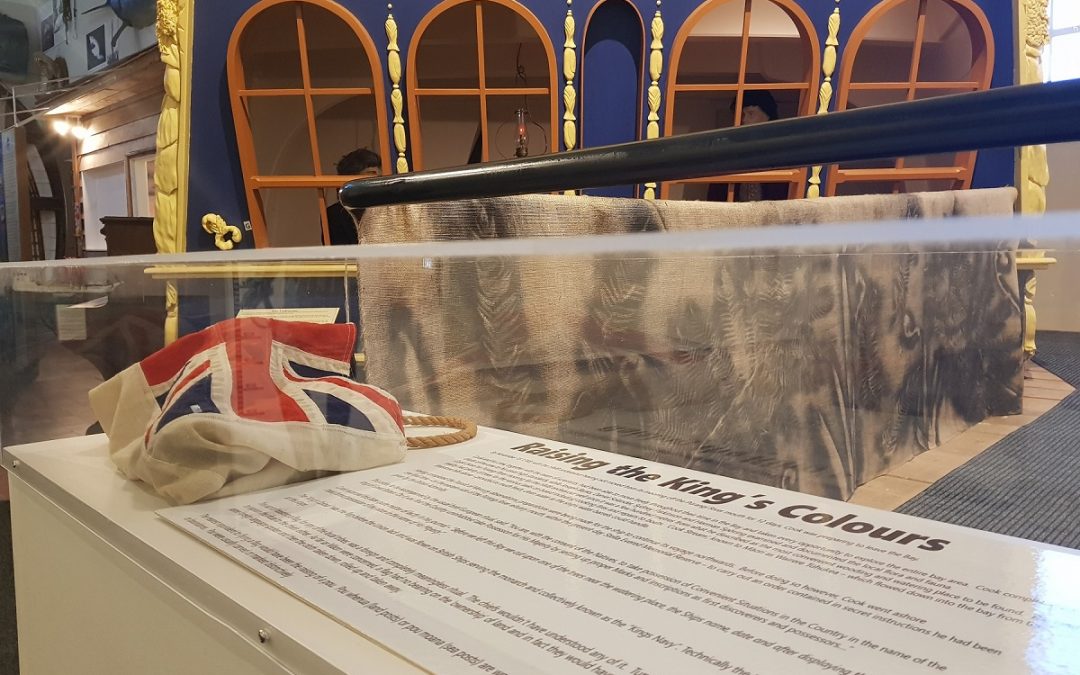 I recently read an article in the New Zealand Geographic titled, "What's the Point of Museums?" Written by Mike Dickason article really gave me some perspective on my job as manager of a museum. We get lot of queries about why certain artifacts are not being displayed...
read more
If you would like to volunteer to be part of our front-of-house team welcoming visitors to the museum, read our volunteer programme fact sheet and download our application form from the link below.