Our Blog
Come Behind the Scenes – a weekly insight into the Museum world!
When the Regional Collections Advisor comes to visit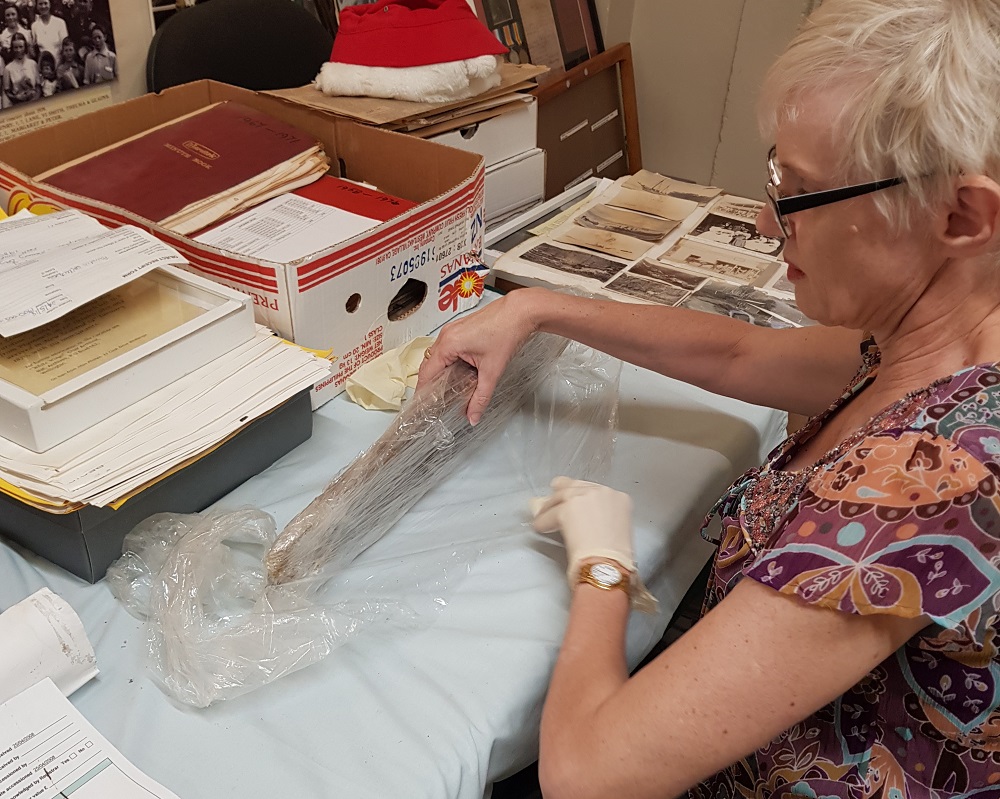 When our Regional Collections Advisor – Kate, calls and says that she is coming to visit and to find her some interesting objects to look at it – we put our thinking caps on.
While looking through the collection objects for the redevelopment of the HMS Buffalo exhibit we discovered a piece of wood wrapped in glad wrap and the label said 'Do not open until after Dec 2008'. This definitely had to be the job for Kate.
Kate Elliott is based at Waikato Museum and visits us regularly to check in on how we are going with our collections amongst other things. 
Kate was a great help to us over a year ago when we embarked on the process or re-cataloguing every object in the collection. Her knowledge and expertise has been outstanding. Kate also organises forums and training days that we can attend. Her region is vast – From Huntly and across to the Coromandel in the North and to Mokau in the South Waikato and everywhere in between.
So back to the glad wrapped object. Kate carefully unwrapped the object as far as she could. It is a piece of timber from the HMS Buffalo wreck and we can only presume it was wrapped like that as it was wet and they wanted to preserve it. Kate then wrapped it back up and is going to get some 'more expert' advice on the object. We are wanting to display it in our new exhibition so we need to know what conditions need to be to do this and if there is any other special care we need to undertake preserve the object.
While here Kate also advised on items in our archive collection and how to store them along with doing some hands-on work of re-labelling too.
We love having Kate here on her visits and we look forward to the next one mid-year.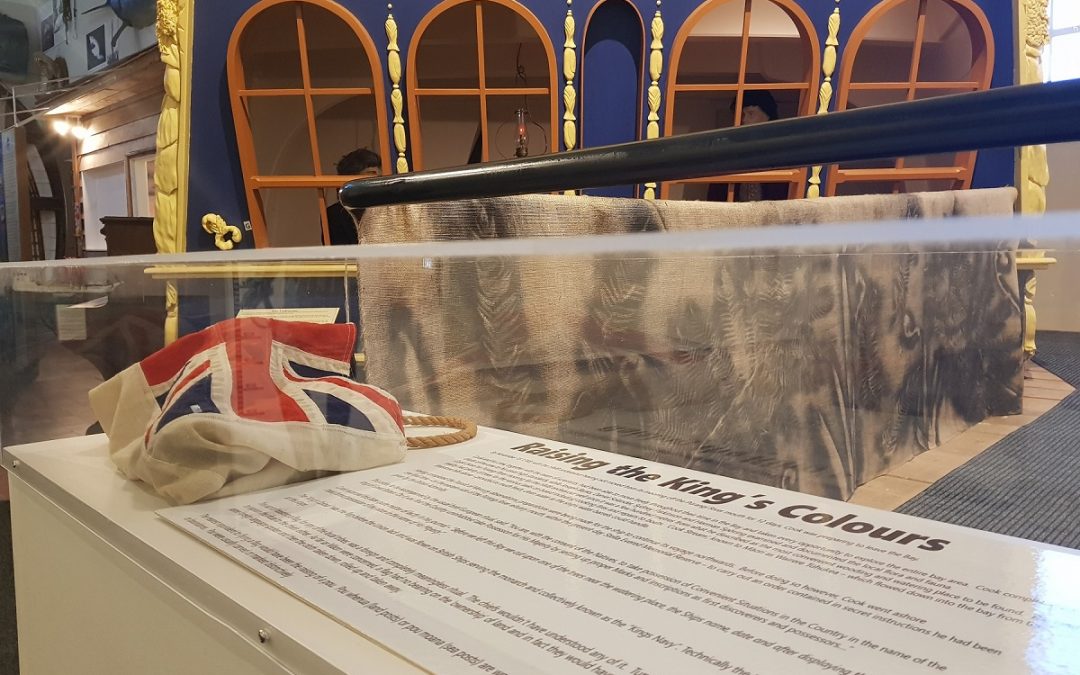 I recently read an article in the New Zealand Geographic titled, "What's the Point of Museums?" Written by Mike Dickason article really gave me some perspective on my job as manager of a museum. We get lot of queries about why certain artifacts are not being displayed...
read more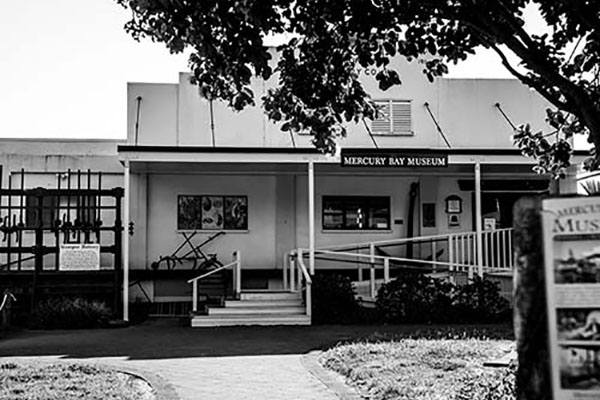 Article first published in The Informer With Christmas only a few weeks away, thoughts tend to turn towards the upcoming festivities and our social calendars move into higher gear. Here at the Mercury Bay Museum we are ready to celebrate as well as the Museum is...
read more
If you would like to volunteer to be part of our front-of-house team welcoming visitors to the museum, read our volunteer programme fact sheet and download our application form from the link below.