Our Blog
Come Behind the Scenes – a weekly insight into the Museum world!
Meet our new Cow!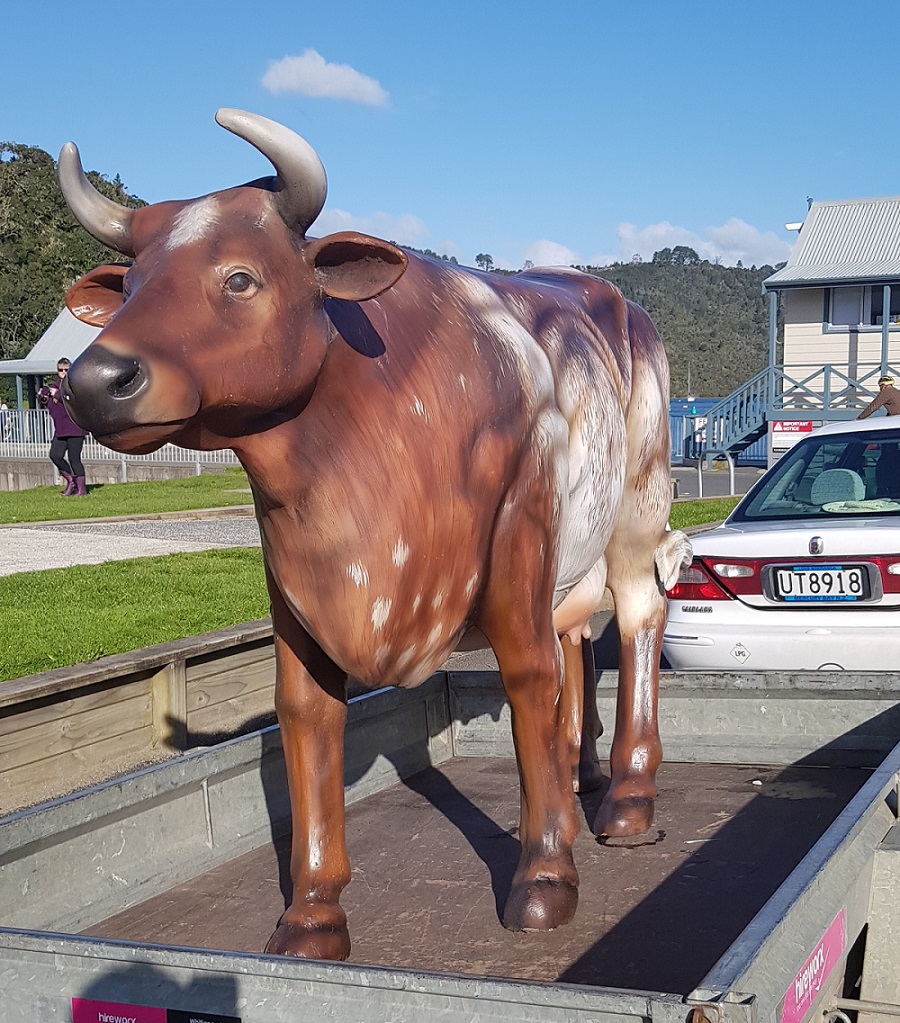 Article first published in The Informer
It's been a busy couple of weeks herein the Museum. During the school holidays we hosted a scavenger hunt for families. The scavenger hunt included tracking down some bits at the beach which were used to either decorate or donate, colouring in Joe the dinosaur, as well as completing the new and challenging 'Eye Spy' game here at the museum. Evidently the soon to be pet rocks and bedazzled scallop shells were definitely what drove the 10 children who came and participated. They also brought in seaweed which we will donate to the garden at the Bike Park and drift wood for our DIY Christmas Tree – watch out for that project in the next school holidays. Prizes were given out to the best scavengers of the Bay and soon we will let one lucky scavenger know that they've won Joe the Dinosaurs colouring competition.
The other BIG news is the arrival of our cow!! Yep you read right we now have a cow in the building. She is going to be a part of our new Agricultural Display which is in development at the moment. She was created by a company in Auckland called Bootleg Design and was collected by members of our Board. She stands at 1.3 metres high so she will definitely give a real feel to our display. We are also hoping to automate some aspects of the design so it feels even more real.
Now she needs a name – so we are inviting everyone to fill in a form and give us your best suggestion. Find it here in the paper or on our facebook page. There is a prize of some goodies from our gift shop and a copy of Saltspray & Sawdust by Janet Riddle. So get your thinking caps on!!
Pop in soon to have a look at our progress and meet our cow!!
See you all soon
Becs Cox – Manager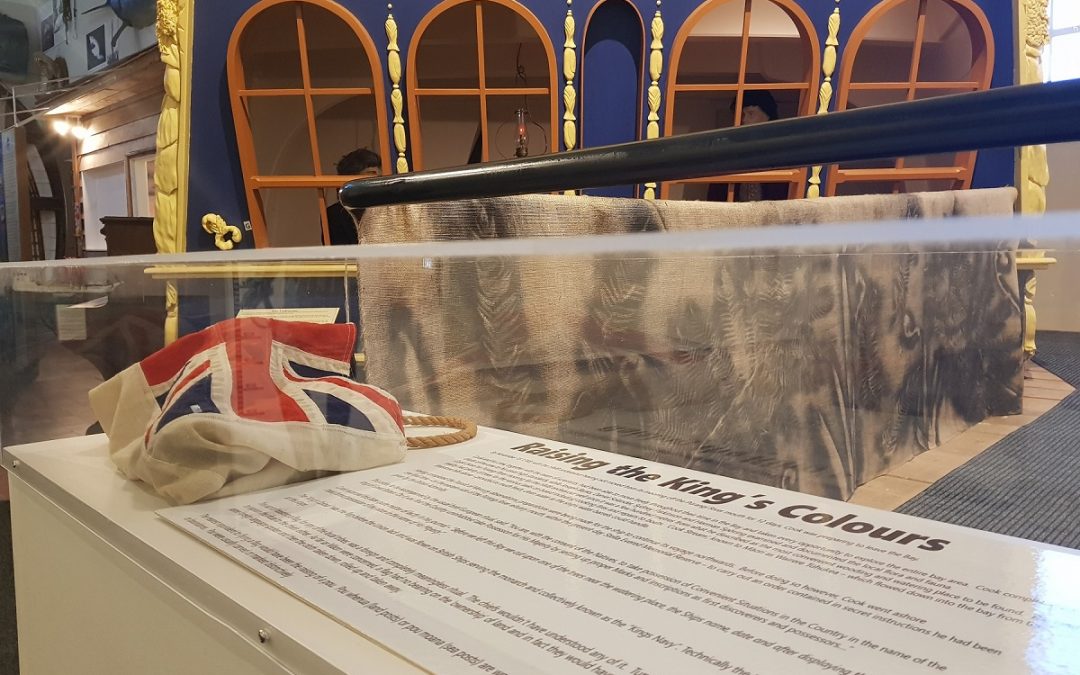 I recently read an article in the New Zealand Geographic titled, "What's the Point of Museums?" Written by Mike Dickason article really gave me some perspective on my job as manager of a museum. We get lot of queries about why certain artifacts are not being displayed...
read more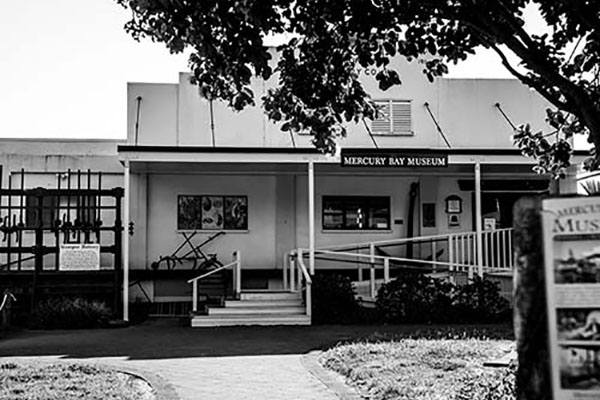 Article first published in The Informer With Christmas only a few weeks away, thoughts tend to turn towards the upcoming festivities and our social calendars move into higher gear. Here at the Mercury Bay Museum we are ready to celebrate as well as the Museum is...
read more
If you would like to volunteer to be part of our front-of-house team welcoming visitors to the museum, read our volunteer programme fact sheet and download our application form from the link below.