Our Blog
Come Behind the Scenes – a weekly insight into the Museum world!
Land of a Thousand Sorrows Revisited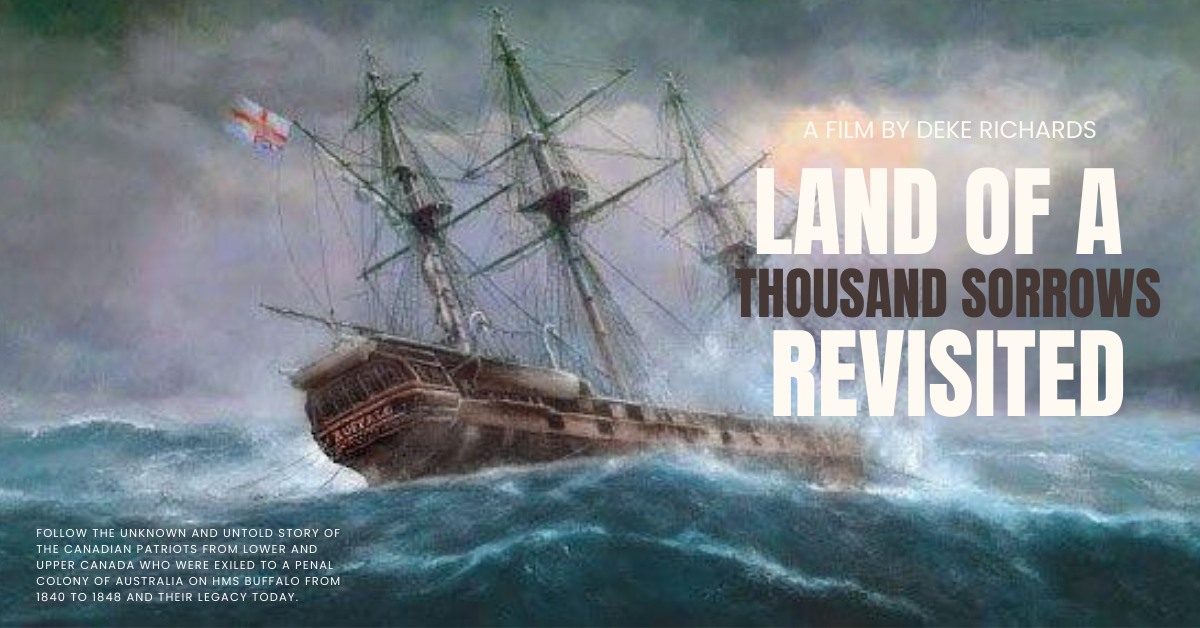 Where      Mercury Twin Cinemas
When       Saturday, 11 June 2022 from 15.00-17.00
Duration   2 hours
Price         $10 each (all proceeds go to the Mercury Bay Museum)
Join the Mercury Bay Museum, Mercury Twin Cinemas and HMS Buffalo Re-examination Unit to bring you the first New Zealand screening of Land of a Thousand Sorrows Revisited.
The film tells the fascinating story of 58 Canadian patriots who were exiled to Australia onboard the HMS Buffalo from 1840 to 48.
Written, produced and directed by Canadian filmmaker Deke Richards and narrated by Quebec actor Luc Picard, the documentary uses interviews, news stories, photographs and illustrations to bring the dramatic stories of these political prisoners to life. Conviction Politics Chief Investigator Tony Moore appears in the film as an expert commentator.
The documentary takes its name from the book Land of a Thousand Sorrows, which was written secretly by a French-Canadian political prisoner, Francois Lepailleur, at the Longbottom stockade, a convict prison in Sydney where two of these Canadian prisoners died.
This screening will sell out, so get in touch by calling Mercury Bay Museum on 07 866 0730 to book your seat.
Tickets are only $10 each, and all proceeds go to the Mercury Bay Museum.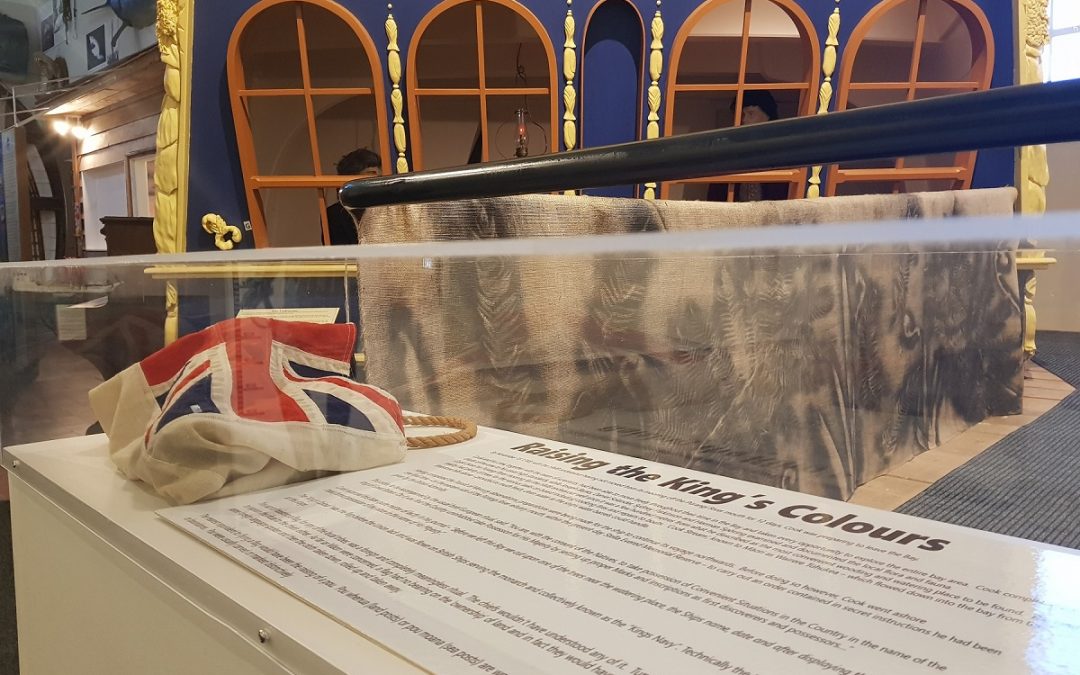 I recently read an article in the New Zealand Geographic titled, "What's the Point of Museums?" Written by Mike Dickason article really gave me some perspective on my job as manager of a museum. We get lot of queries about why certain artifacts are not being displayed...
read more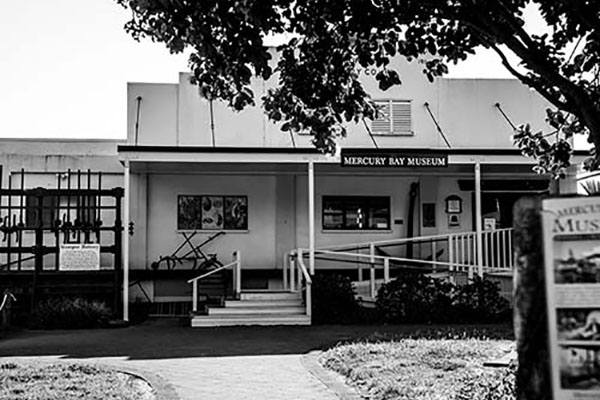 Article first published in The Informer With Christmas only a few weeks away, thoughts tend to turn towards the upcoming festivities and our social calendars move into higher gear. Here at the Mercury Bay Museum we are ready to celebrate as well as the Museum is...
read more
Do you have a long lost relative that you would like to know a little more about?
Let us search it for you!
Here at The Mercury Bay Museum, we have an extensive archive of local records.