Get Involved
Help support the Museum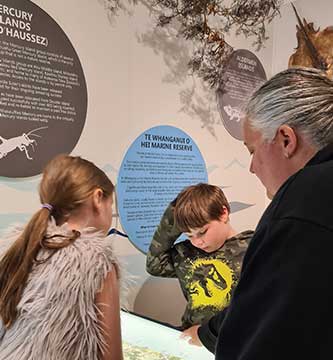 If you would like to volunteer to be part of the front-of-house team welcoming visitors to the museum, read our volunteer programme fact sheet then contact us or download our form.
Can anyone volunteer?
Yes, anyone over the age of 16 can volunteer in the Museum.
What skills will I need to become a volunteer?
You won't need any specific skills to become a volunteer. However, customer service, cataloging/archiving, previous museum experience, a love of history and passion for all things museum will help you out.
How much time will I have to give?
As much time as you can. However, we do ask for a minimum of 3 hours per week.
What tasks will I be asked to do?
We have several tasks available for our volunteers and you will be asked to do a task that best fits your interests. Here are the following roles we have available (job descriptions are also available):
 Front of House – incl. Housekeeping duties
 Collection Assistant
What training will I receive?
We will provide all the training that you will require. You will receive an induction session so you feel familiar with the Museum.
Will I have to wear a uniform?
No – we do not currently have a uniform. However we do ask that you dress tidily and appropriate for the task you are completing on the day.
Will I have to sign a contract?
Yes – we have a volunteer agreement that we will ask you to sign.