Our Blog
Come Behind the Scenes – a weekly insight into the Museum world!
After the Storm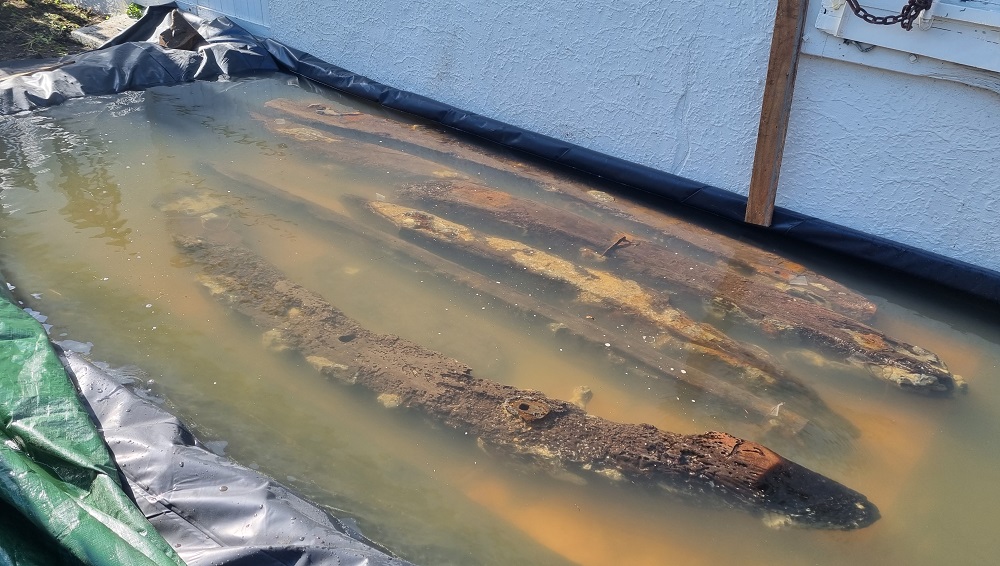 It has been a busy time at the Museum recently with arrival of not one or two, but now six pieces of timber that we believe are from the shipwreck HMS Buffalo.
Over the weekend of 28th May we received a total of five timbers that were collected from the beach with the community's assistance. These pieces have been laying at the Museum under tarpaulins staying wet by way of daily hosings by the museum volunteer team.
Then just last week we received another piece that was found north of Taputapuatea (Mother Brown's creek) and we were called in to pick it up. Thanks to Hirini from Thames-Coromandel District Council for helping to retrieve it.
So, what do we have to do with these timbers?? While we await the maritime archaeologist and timber conservator to arrive, they have advised us to place them in a 50/50 mix of salt and fresh water to allow the desalination process to start.
We put out a call late last week for help to create the space for this and now these timbers have their temporary home to lay in. We want to say a huge THANK YOU to the following members of our wonderful community who gave not only the resources to 'build' these tanks but their time to us for free to clear the site, create the tank and then fill it.
Steve & Ray – Steve's Building Maintenance
Peter – Ground Prep
Ted & the team – Carters Building Supplies
Matthew & Steve – Whitianga Water Cartage
We would also like to say thank you to the members of the community who have contacted us about these pieces and for keeping a look out on the beach for any further pieces that may wash ashore. It is amazing to have these wonderful pieces of our local history here in the Museum for us to care for and learn from.
We will update everyone again on the progress of the timbers as soon as we have the funding available to do the assessment/conservation plan. You can also follow the progress on our Facebook page.
This article first appeared in THE INFORMER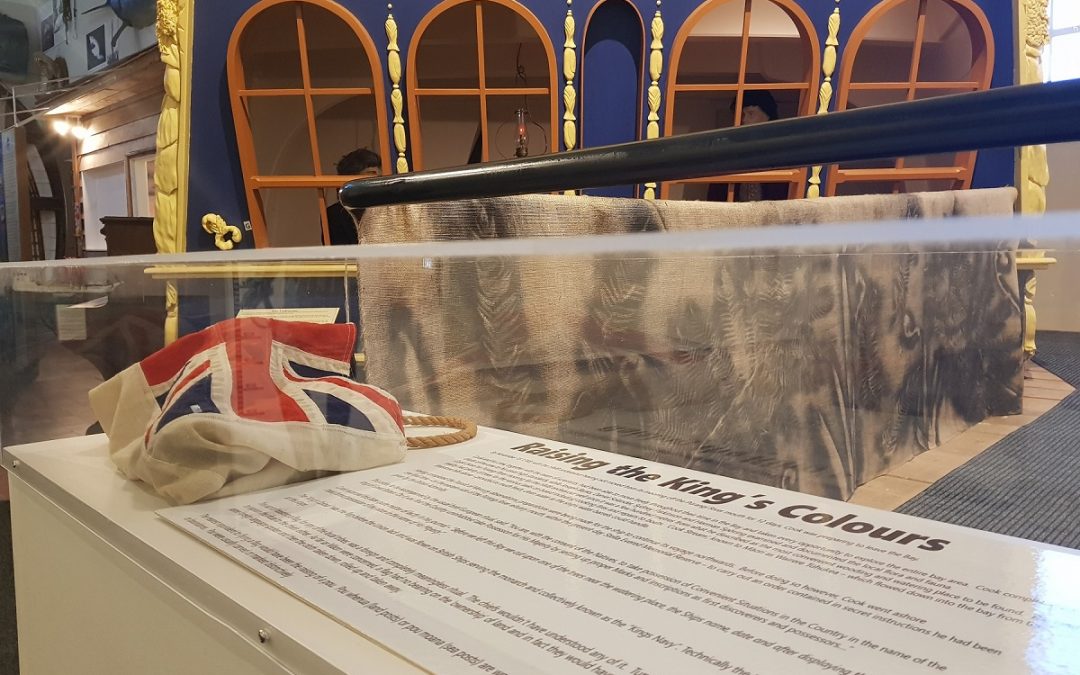 I recently read an article in the New Zealand Geographic titled, "What's the Point of Museums?" Written by Mike Dickason article really gave me some perspective on my job as manager of a museum. We get lot of queries about why certain artifacts are not being displayed...
read more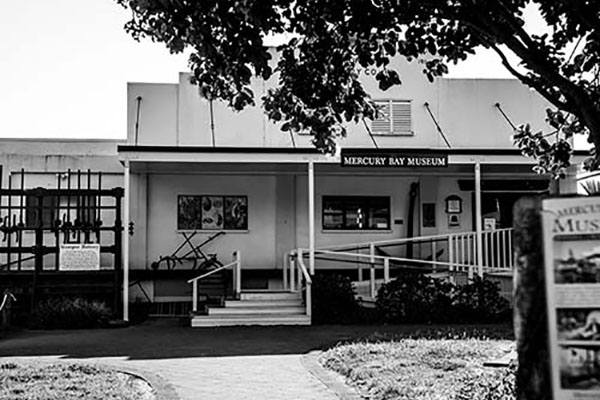 Article first published in The Informer With Christmas only a few weeks away, thoughts tend to turn towards the upcoming festivities and our social calendars move into higher gear. Here at the Mercury Bay Museum we are ready to celebrate as well as the Museum is...
read more
If you would like to volunteer to be part of our front-of-house team welcoming visitors to the museum, read our volunteer programme fact sheet and download our application form from the link below.