Our Blog
Come Behind the Scenes – a weekly insight into the Museum world!
April Overview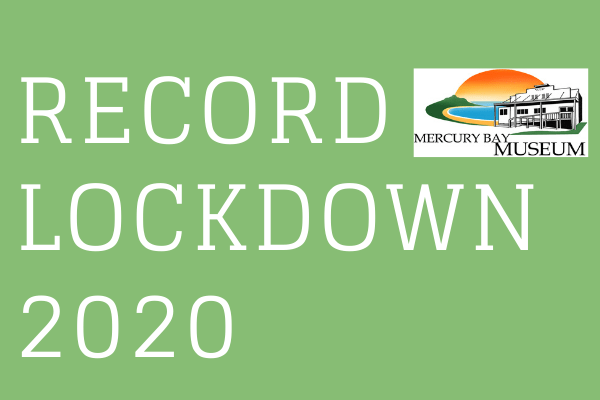 What an unprecedented time we are currently in. Working and learning from home has been an experience that we are all getting used to after five weeks or so.
With the move to Level 3 the Museum still remains closed to visitors but we have been popping in and out checking on the collection and collecting more work to do at home.
Thank you to everyone who has taken part in our 'Recording the Lockdown' programme. We have received several stories, poems and photos come in already but we would love to see more. The below piece has come in from Molly Casey, 10 years old from Whitianga – thanks Casey for sending us this fabulous piece!!
Please send us your photos or videos, stories or poems so we can add them to our archive of this time in our history. Also, don't forget our teddy bears – if you have photos of your teddy bears taking part in the Great Bear Hunt then please send those to us as well.
It was fantastic to see all the photos of how we commemorated ANZAC Day this year and that a lot of our community took part in the Stand At Dawn event. This is also a time that we would like to collect for our history. This is an ANZAC Day that we will not forget. So once again, if you have photos of you and your bubble members standing at your gate or the poppies that you placed in your window please send those to us.
As soon as the country is moved to Level 2 we will re-open so you can come in and visit us. We are taking part in the Shop Local campaign too so come and do a little browsing in our shop or take a look through the Museum and go into the draw.
There will be some exciting changes happening over the next few months in a certain bird room. Watch this space!!
We look forward to seeing you soon – at level 2!!!
Becs
Museum Article Published In THE INFORMER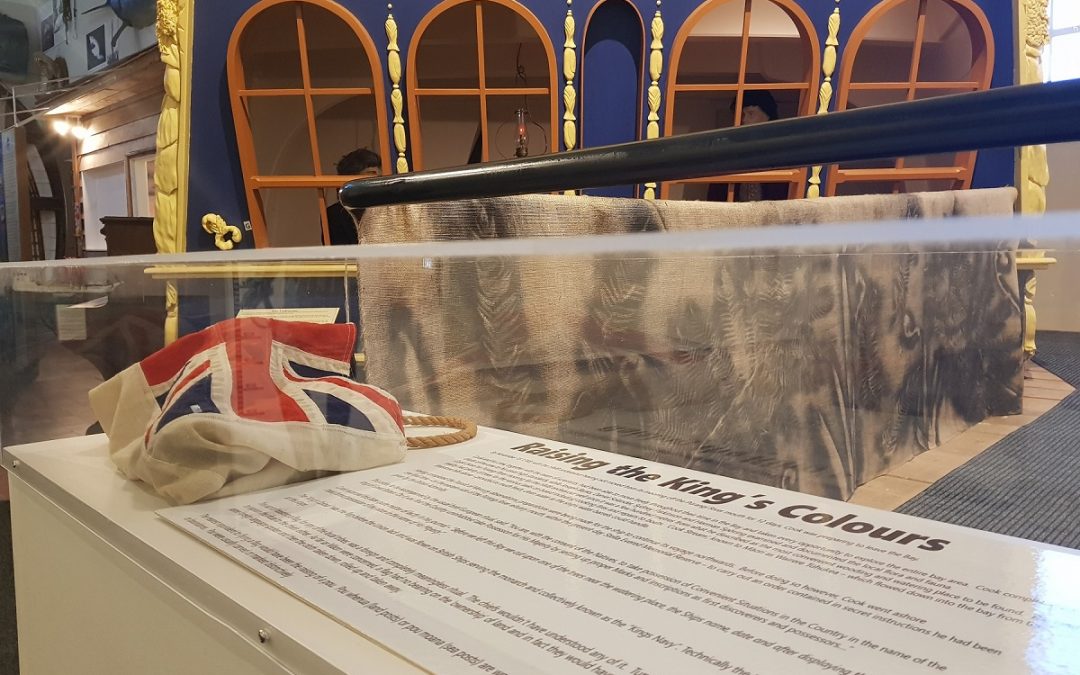 I recently read an article in the New Zealand Geographic titled, "What's the Point of Museums?" Written by Mike Dickason article really gave me some perspective on my job as manager of a museum. We get lot of queries about why certain artifacts are not being displayed...
read more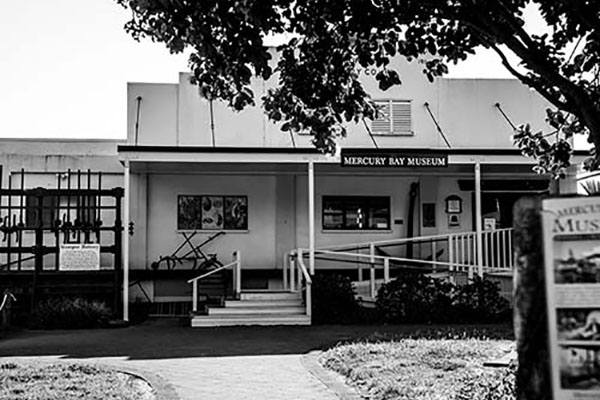 Article first published in The Informer With Christmas only a few weeks away, thoughts tend to turn towards the upcoming festivities and our social calendars move into higher gear. Here at the Mercury Bay Museum we are ready to celebrate as well as the Museum is...
read more
If you would like to volunteer to be part of our front-of-house team welcoming visitors to the museum, read our volunteer programme fact sheet and download our application form from the link below.